« Stepping stones | Main | None of these add up, but they're there. »
By Billy | November 4, 2009
Even though I've read them all, I click the random button on xkcd frequently. It's actually a habit I'm trying to rid myself of. I should learn a language or practice the viola in that wasted time.
Time: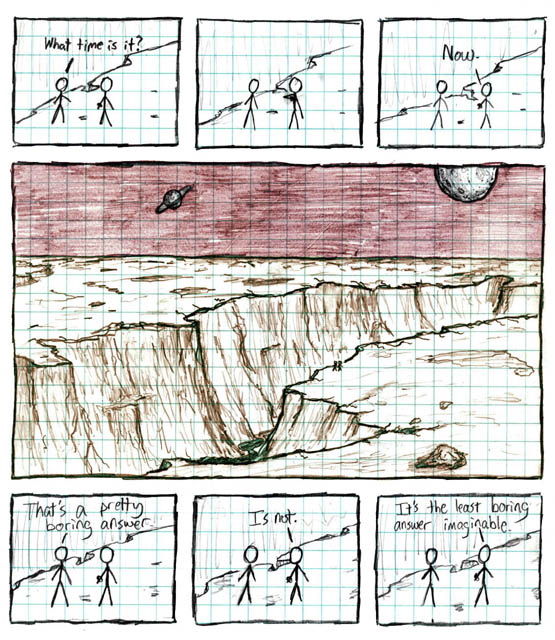 I am going to start listing some THINGS I have been letting float in my mind; things I would like to occupy the same space as me. Objects I want to "own" for a bit. I won't allude to them in "real life," so you'd have to actually read my blog to know what you might want to get me for Christmas… If these thoughts weren't important to me, I wouldn't write them. I wouldn't put them out into the universe so blatantly (in blog format). Get where I'm going?
Topics: Uncategorized | Comments Off on Coming of the [ATF]! Another xkcd Installment
Comments are closed.